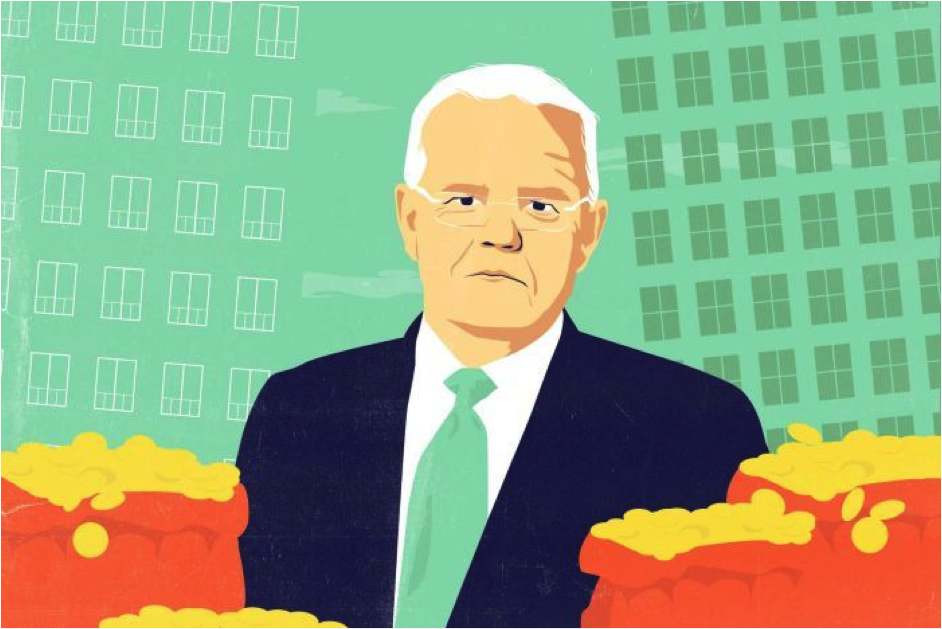 LAST UPDATED – May 11 2020
---
Don't take any action without first speaking to your Accountant. Yet many of these concessions require quick action to maximise the benefits. These webinars and blog are intended to get you thinking about your circumstances in relation to what is being offered, so you can make the most of your time with your Accountant. Getting straight down to what matters to you without having the explain the basics. So please take full advantage of what is on this page. Invest 2 hours of your time and it will save you Accounting fees!
All of our offices are happy to meet with you over Zoom (like Skype). One day when this is all over we hope to be able to meet with you in person so it is still worthwhile contacting your nearest BAN TACS office. For all those details click here https://www.bantacs.com.au/aboutus/locations/
---
The Government's stimulus package, to offset the economic effect of Coronavirus, will be hitting the economy very quickly. The stimulus concentrates on the next 6 months hopefully a sign that the government expects a turn-around in the pandemic very soon.
The speed at which this is introduced but the sheer importance of making our readers aware of every advantage available to them puts us in a difficult situation. This blog will be updated regularly so please check back here https://bantacs.com.au/Jblog/coronavirus-stimulus-package/. Please also like our Facebook page https://www.facebook.com/bantacs/ as we post daily updates there. There are crucial time-lines in these packages, please don't miss out. If it is easier to listen to this material while you are doing something else we also have a video version available on https://www.bantacs.com.au/media-library/webinars/covid-19/
Sometimes it is difficult even to interpret legislation that has years of being tested through the courts. We will do our best as without quick action the advantages will be lost. So do your country a favour and line up for your share of the loot as best you can.
The Stimulus for Individuals:
If you are receiving a social security payment, you can expect to see an extra $750 in your bank account sometime in the first two weeks of April and another on 13th July. There is an exception to the 13 July payment if you receive the extra $550 per fortnight Coronavirus supplement which will be paid to recipients of the:
| | | |
| --- | --- | --- |
| Jobseeker Payment | Youth Allowance | Parenting Payment partnered or single |
The $750 payment is tax-free and applicable to the following social security recipients:

| | | |
| --- | --- | --- |
| Age Pension | Disability Support | Double Orphan Pension |
| Widow Allowance | Bereavement Allowance | War Widow Pension |
| Parenting Payment | Family Tax Benefit | Veteran Payment |
| Youth Allowance | Pension Concession Card Holders | DVA PCC Holders |
| Sickness Allowance | Veteran Compensation Payments | Newstart Allowance |
| Partner Allowance | Veteran Service Pension | Jobseeker Payment |
| Austudy | Farm Household Allowance | Widow B Pension |
| Carer Payment | Veteran Gold Card Holders | Wife Pension |
| Carer Allowance | Veteran Income Support Supplement | Special Benefit |
| DVA Education Scheme Recipients | DVA Income Support Pensioners at $0 rate | Commonwealth Seniors Health Care Card Holders |
| DVA Disability Pensioners at the temporary special rate | | |
The waiting period has been removed for sickness benefits when a casual employee is required to self-isolate or contracts the virus.
Job Seeker payment has replaced Newstart, there is an income test for both you and your spouse but the asset test is waived and sole traders and casual workers qualify for this payment. The idea is to qualify for at least $1 of the basic job seeker and you will get the full $550pf supplement. You can have a spouse with income of up to $79,999 a year and still get a $1 in the basic job keeper to qualify for the $550pf supplement. If your spouse earns a dollar more, no supplement at all. Sole traders will be able to continue to work in their business rather than look for work. So, this is really like a farm subsidy, keeps your basic bills paid while you still keep your business doors open.
Here is a link to a calculator to see if you qualify for Job Seeker. https://www.centrelink.gov.au/custsite_pfe/pymtfinderest/pfResultsPage.jsf?prg_id=19cc4b05b744401da9c456b0019cd2be&wec-appid=pymtfinderest&page=1A7D146D3FAE4D7AAF031036D78DBF15&wec-locale=en_US#stay
It appears the $550pf supplement does not shade out in any way. Further testing of this link shows that even if you have $1mil in assets and a spouse earning $78k a year, the result is the same.
If you make your living from renting out your properties on Airbnb. Your income is probably now zero and you could be classed as a sole trader. Even though you might have many properties as assets, you should still qualify for Job Seeker. If your activities are business like enough you may even qualify for Job Keeper (see business section below) with is an extra $200.
If you have not previously applied for social security here is a good place to start https://www.servicesaustralia.gov.au/individuals/subjects/affected-coronavirus-covid-19/if-you-need-payment-coronavirus-covid-19/register-your-intention-claim-payment-coronavirus-covid-19
Individuals experiencing hardship will also be permitted to draw $10,000 this financial year and $10,000 next financial year from their superannuation. Normally hardship payments are heavily taxed but these drawdowns will be tax free regardless of your age. To be eligible to access your superannuation you need to meet the following requirements:
• you are unemployed; or
• you are eligible to receive a job seeker payment, youth allowance for jobseekers, parenting payment (which includes the single and partnered payments), special benefit or farm household allowance; or
• on or after 1 January 2020: you were made redundant; or
• your working hours were reduced by 20% or more; or
• if you are a sole trader — your business was suspended or there was a reduction in your turnover of 20% or more
Individuals experiencing hardship will also be permitted to draw $10,000 this financial year and $10,000 next financial year from their superannuation. Normally hardship payments are heavily taxed but these drawdowns will be tax free regardless of your age. To be eligible to access your superannuation you need to meet the following requirements:
• you are unemployed; or
• you are eligible to receive a job seeker payment, youth allowance for jobseekers, parenting payment (which includes the single and partnered payments), special benefit or farm household allowance; or
• on or after 1 January 2020: you were made redundant; or
• your working hours were reduced by 20% or more; or
• if you are a sole trader — your business was suspended or there was a reduction in your turnover of 20% or more
Timing is important here, the above concessions start in mid April and stop in mid October. Further, you only get one pick at the cherry each financial year so if you only withdraw $5,000 in 2019/2020 you can still only withdraw $10,000 in 2020/2021 effectively your maximum threshold is $15,000 instead of $20,000.
For working holiday makers other than people from New Zealand on a 444 visa, this may be the only way to get your hands on some cash. If you take your superannuation out after you leave Australia and return home, after mid October, it will be heavily taxed.
Here is a link to the ATO ruling on how to go about it https://www.ato.gov.au/Super/APRA-regulated-funds/In-detail/News/CRT-Alerts/2020/CRT-Alert-004/2020—COVID-19-economic-response-package—early-release-of-super/
For retirees the minimum amount you are required to draw down from super, for the 2019-2020 and 2020-2021 financial years will be halved. If you are receiving a part pension the deeming rates will also be reduced from 1st May, 2020. The lower rates will be .25% and the upper rate 2.25%. This, means unless you are on the maximum pension, expect an increase in your fortnightly payment.
The Stimulus for Business
The majority of the stimulus package is aimed at businesses. Not just small businesses either. With the threshold for the new $150,000 instant asset write-off and the 50% write off being available to businesses with a turnover of less than $500 million. There are also big cash hand-outs for businesses with a turnover under $50mil and wages subsidies for any size business that has had a drop in turnover.
Here is an analysis of how it should work for businesses.
Job Keeper Payment:
If the turnover of a small business has decreased by 30% or more (50% or more in the case of big businesses) then all eligible employees are entitled to a Job Keeper payment of $1,500 per fortnight. The difference between a big and small business is a $1bil turnover threshold. The comparison period is the same month in the previous year.
The drop in turnover test is a forecast unless you use March 2020 or April 2020. The earliest month you can compare is March, 2020 if you choose to measure monthly turnover. Alternatively, you can use quarterly turnover starting with the April – June quarter that will also have to be a forecast. From May onwards, if you haven't already qualified you have to self estimate whether your turnover has dropped enough to qualify, in the first fortnight of the relevant month. If you are out a little you may not have to pay it back if you can show you had a reasonable method of estimation. Examples given are lack of quotes in previous month.
We now have more certainty of the methods allowed for calculating the turnover, with the release of LCR 2020/1. https://www.ato.gov.au/law/view/print?DocID=COG%2FLCR20201%2FNAT%2FATO%2F00001&PiT=999912312359588
Basically we have 5 options to measure when a supply is made for turnover purposes. Needless, to say once you have chosen a method you must use that for all turnover calculations.
1) GST 188-15 Act – the forecasting requirements. Generally used to determine whether required to register for GST. GSTR 2019/1 https://www.ato.gov.au/law/view/document?docid=GST/GSTR20191/NAT/ATO/00001 basically says the earliest of receiving payment or invoicing. Note the ruling LCR 2020/1 takes the view that this is the default method, the other methods are just acceptable alternative methods.
2) Accrual accounting, that is all about using accounting standards to measure when revenue is recognised. See paragraph 92 in the example below. My interpretation of this is, with regard to work in progress, is that it is measured at the end of the period but the entry is debit the balance sheet and credit (reduction) to cost of goods sold, in order to make sure that the net cost of goods sold only represents the costs of sales made during the relevant period. This would not be considered being recognised as revenue even though it is a credit entry. It is merely a measurement/matching adjustment to cost of goods sold.
3) GST attribution basis – cash. See paragraph 94 in the example below. This is basically how you would prepare a cash basis BAS. Warning the ATO may send a please explain if you use a cash basis to measure turnover yet actually lodge your BAS on a non cash basis. At least that is the threat. When you put in your turnover they are not asking what basis you measured it on anyway. So there would have to be another contributing factor before you get a please explain.
4) GST attribution basis – non cash. See paragraph 94 in the example below. Again just as if you were preparing a BAS on that basis and you can use that basis even if your BASs are prepared on a cash basis. See paragraph81 for a warning that the ATO expects you not to use a cash basis if you normally prepare your BAS on a non cash basis but this doesn't stop you using method 1 which is ATO preferred or method 2.
5) Income tax return basis but only if you are not registered for GST. This would probably allow you to use that dancing school case to say that you did not have to include as income, fees paid to you that you had not yet earned ie given lessons.
There is a reason the words generally and basically are used a lot above, because there will be some unique circumstances and where you will need to read the detail of the ruling.
Paragraph 70 makes it clear when forecasting you do not have to look at your current work in progress and assume it will all be billed next month. In fact even if you will bill the client in the next month you are allowed to consider that not all the WIP will be billed and that they may receive a prompt payment discount but you do not get to take into account bad debts.
A good example from the ruling:

Example 3 – sale of accommodation
90. On 15 March 2019 a room was booked to stay at your Australian Hotel for 10 days from 2 June 2019. An invoice was issued on the same day for the room seeking full payment by 15 April 2019. The room was paid for in full on 15 April 2019.

92. As current GST turnover is determined by allocating supplies to a period based on when the supply was made, the sale of accommodation would not be allocated to April 2019 given the accommodation was supplied in June 2019. Depending on the accounting principles relevant to your business, you may have the same outcome, that the supply is recognised for revenue purposes in June 2019.
GST attribution method
93. Under alternative method two outlined in paragraphs 76 to 85 of this Ruling, we will allow you, if you choose, to allocate the supply of accommodation to the relevant comparison period using the GST attribution rules (on the condition you also apply that same method for allocating supplies to the turnover test period, April 2020).
94. Under the GST attribution rules the supply of accommodation would be allocated as follows, if you are:
·non-cash basis [79] – the supply is not allocated to April 2019 as the invoice was issued in March 2019
·cash basis [80] – the supply is allocated to April 2019 given you were paid in full on 15 April 2019.
95. In allocating supplies to April 2020 (your turnover test period) you must use the same method you used in allocating supplies to your April 2019 relevant comparison period. That is, you must determine project GST turnover according to when supplies are invoiced or when you are paid for supplies (as applicable).

If you have not traded for a period exceeding 12 months, there is an alternative test, providing of course you were trading before 1st March, 2020. The relevant comparison month, if you are testing a one month period, is an average of the trading months up to March, 2020. If your relevant comparison period is a quarter the average month is multiplied by 3. It even goes as far as allowing you a daily average of you started business in February, 2020. Alternatively, you can choose to measure only the 3 months immediately before 1st March, 2020 instead of the whole period you traded. This is a great option if your business had a bit of lead time. It is important to note that you do not have to use the alternative turnover test just because you meet one of those circumstances. If you already satisfy the basic test you are in and the alternative test cannot boot you out.
There are also concessions for businesses affected by natural disasters, sale or acquisitions of part of the business and other restructuring, even allowance for businesses who may have experienced a substantial increase in turnover immediately before the test period. Irregular turnover can also be considered. More details here
https://www.legislation.gov.au/Details/F2020L00461
In the case of sole traders and small partnerships (4 or less partners) they can even apply an alternative comparison period if they have no employees and the sole trader or one of the partners was sick, injured or on leave and it affected the turnover in what would normally be the comparison period. In this case the comparison period would be the first full calendar month after the sole trader or partner returned to work. If the test period is quarterly then multiply that comparison month by 3.
If your business has been forced to close it is not a problem obviously your turnover has dropped. Otherwise, you need to consider that you may well get to the end of the month and not qualify, which is fine if you didn't commit yourself to paying any wages that you couldn't afford on a 29% drop in turnover. But the idea I have heard of getting them in just to sweep the floor might not be a go if they are not contributing to turnover, as it turns out you may be better to completely sack them. If for one reason or another you do not qualify for the Job Keeper payment at the end of the period the wages for that floor sweeping are going to come out of your pocket.
The Treasurer's Explanatory Statement https://www.legislation.gov.au/Details/F2020L00419/Explanatory%20Statement/Text says that turnover for GST purposes is to be used but it does not include input taxed supplies. Further your forecasts should not include the sale of capital items. You can still test for the 30% drop in turnover on just a one-month period even though you are reporting quarterly in your BAS. The comparison between 2019 and 2020 is not exactly apples with apples. Each period has to be measured on the same basis ie cash or accruals but the 2020 figure does not include the sale of capital assets yet the 2019 does. This abnormally means that even if your sales remain basically the same but you received significant proceeds from the sale of a capital asset in the 2019 period you would qualify for Job Keeper without experiencing any real downturn.
The good news is that once you obtain the qualifying 30% drop in turnover you are entitled to stay in the Job Keeper program for the duration even if your turnover comes back up. You still need to report your turnover prediction to the ATO each month even after you qualify, it is just the pressure is off as it won't make a difference to the payment you receive. Apparently, the requirement for monthly reporting of turnover is just for the purpose of measuring how the economy is going.
If you don't qualify in April you can test again in May and so on until you qualify. But you can't get paid for the month before you qualify. Employers are not completely locked in, they can withdraw from the scheme. This might be the case if the employer decides to just let their staff go rather than continue with all the Job Keeper requirements.
Employers need to enrol through their MyGovID business portal or ask their Accountant by 31st May, 2020 to qualify for the maximum. Then each month starting with 4th May they must also report their wages paid to eligible employees each fortnight. The two fortnights in April can both be reported by 27th April but after that every fortnight or miss out on the payment. This is best done automatically through single touch payroll, so if you haven't got that set up please organise that right away.
For the Business Owner:
The big news here is even if you have no employees, that is you are in business as a sole trader, if your turnover has dropped by 30% you can get the full Job Keeper payment for yourself and it is not affected at all by your spouse's income.
For a self employed person to qualify they must be actively engaged in the business each fortnight relevant to the payment. This is an issue if your business has been shut down. It is worth diarising activities you do for the business such as paper work, checking on the premises, reading this blog! Etc.
If your business operates as a partnership only one partner is entitled to the Job Keeper payment and partners cannot be considered employees of their partnership. Other partners may qualify for Job Seeker payment, depending on their income and their spouses' income.
Likewise, company shareholders and beneficiaries of trusts who normally receive their profit distribution in return for their labour in the business will be entitled to nominate one person for Job Keeper payment.
In the case of company and trusts the owner of the business may have the option of both being an employee or getting the business owner payment. More details on the employee payment are just a little further down. Note only one person in the business can receive job keeper business participant so this is also helpful in choosing which individual.
Here is a helpful comparison list between the two.
Job Keeper Employee (JKE) verses Job Keeper Business Participant (JKBP)
• The amount received is the same and GST does not apply. Effectively, the JKBP is taxed in the business entity's hands and JKE is taxed in the employee's hands.
• Will have to pay super on JKE if actually working were as no super guarantee on JKBP
• Likewise if no other employees, depending on the state JKBP may avoid having to pay workers compensation premiums. Note in QLD can't cover business owner under Workcover anyway.
• If the individual has been paid wages during the fortnight they must be treated as a JKE.
• JKBP does not require any money to be paid to the individual whereas JKE should be dealt with through STP and cash and tax must actually be paid each fortnight. This is at least 1 month in advance. So JKBP may be the only option for cash strapped businesses.
• JKBP does not require PAYG withholding where as JKE does. Though this is just a method of collection, it is all worked out when the tax return is done and any excess withheld is refunded.
• JKBP requires you to at least work in the business a little each fortnight where as you can be completely stood down on JKE.
• You cannot qualify for Job Keeper as an Employee (JKE) in your business if you have been a casual employee of your business but also work for another business on a non casual basis. You cannot qualify for Job Keeper Business Participant (JKBP) if you have other employment unless that other employment is only casual.
Best set out in a table:
| In Your Business | In 3rd Party's Business | What you may Qualify For |
| --- | --- | --- |
| Casual | Casual | Either JKE or JKBP |
| Permanent | Permanent | JKE IF Yours if Co or Trust |
| Casual | Permanent | Neither but Maybe JKE from 3rd Party |
| Permanent | Casual | Either as long as no JKE from 3rd Party |
Reference https://www.legislation.gov.au/Details/F2020L00419
JKE – Sub section 9(3)(b)(ii) if the individual is a long term casual employee of the entity—the individual is not also an employee (other than a casual employee) of another entity
JKBP – Sub section 12(4)(b)(ii) the individual is not an employee (other than a casual employee) of another entity;
The nominated business participant must complete a nomination declaration https://www.ato.gov.au/Forms/JobKeeper-nomination-notice-for-eligible-business-participants—excluding-sole-traders/ For the full detail on Job Keeper Business Participants look at Division 3 sections 11 and 12 here https://www.legislation.gov.au/Details/F2020L00419
For Apprentices and Trainees:
Further down this blog you will see a discussion on the 50% subsidy for apprentice and trainee wages. For apprentices it is either one or the other. Get the 50% wage subsidy for January to March but if opt for the Job Keeper payment for the next two quarters then no 50% wage subsidy. We assume this would be the same for trainees.
For more information go to https://treasury.gov.au/sites/default/files/2020-04/JobKeeper_frequently_asked_questions_0.pdf
In particular pages 10 and 11.
For Employees:
Job Keeper is paid through the tax office to the employer for the next 6 months. One month in arrears, though in August it will be 6 weeks in arrears. It does not matter if the eligible employee was only working part time and earning less than $1,500 a fortnight. They will now be paid $1,500 a fortnight by the government, through their employer. The employer won't actually receive any money from the government until the first week of May so there may be a catch 22 for cash strapped employers though the government is saying approach the banks for an overdraft to get through. Warning, the ATO has the option (it is not automatic) to take the employer's Job Keeper payment and offset it against other tax debts of the employer.
If the eligible employee is earning less than $1,500 and you are going to pay them a top up then you have to be very very careful how you enter this amount in your single touch payroll. The extra that they are paid must be recorded as an other allowance and it must be described as JOBKEEPER-TOPUP. There are 13 pay fortnights and the ATO need to be informed which fortnights your employee starts the arrangement and which fortnight your employee finishes up with the Job Keeper arrangement. Your single touch payroll system should be able to cope with this and other codes. Another reason we recommend that you set up for STP now, if you haven't already.
To receive Job Keeper payment for an employee, they must provide you with a notice that they agree to nominate you as their employer, they haven't given such notice to another employer and that they do not have permanent employment with another employer if they were employed on a casual basis with you. Here is a link to the ATO notice https://www.ato.gov.au/assets/0/104/300/387/d1aab7f2-fbe8-44b8-9ec1-4885ded1088e.pdf
There is no need to lodge this nomination with the ATO. If the employee is not honest with you in this declaration the ATO can make both the employer and employee liable to repay the Job Keeper payment but the reality is the employer is going to be the easy target.
Eligible employees need to have been on the employer's books, full-time, part-time or casual as at 1st March, 2020. Though there is no requirement that they are actually paid wages in March, they could be stood down during that time. If they are casual employees they need to have been regularly employed for more than 12 months before 1st March, 2020. The test is whether the casual employee has worked in the business, it does not matter if the business has changed hands during that year. It does not matter that they may have been stood down or sacked since 1st March, 2020. If their employer will take them back they still qualify for the Job Keeper payment.
Taking an employee back does not necessarily mean providing them with work. They can be stood down ie work no hours and just receive the Job Keeper payment. But if they do work any hours they must be paid the hourly rate that they were entitled to before all this happened. There are also similar rules for salaried workers. So, there is no room to negotiate a lower rate of pay just a lower pay packet due to less working hours and of course employers can use the Job Keeper payment to pay for hours worked or not worked.
If the employee has taken annual leave the employer can still apply for Job Keeper (if the employee completes the nomination form of course) for that employee and effectively use it to pay their holiday pay. There have been temporary changes to the Fairwork Act to allow the employer and employee to agree to take their leave at half pay to make it last twice as long. But under this arrangement the employee's annual leave reserve cannot drop below 2 weeks.
Eligible employees can only receive a Job Keeper payment from one employer. The employee needs to be 16 years or older at 1st March, 2020. Full time students under 18 do not qualify unless that are independent (as defined for social security purposes). Further, even if they turn 18 in the 6 month job keeper period they will not then qualify because they were not 18 at 1st March, 2020. The rule about students was only announced on 24th April so the government will cover job keeper payments to students for the month of April. Temporary residents do not qualify, with the exception of New Zealanders on the 444 visa.
The Job Keeper payment is taxable income to the employee. It is also assessable income to the employer but fully offset by the wages paid. The employer does not have to pay GST on the Job Keeper payment as it is not a supply for GST purposes. This will also mean it does not increase turnover. The employer is expected to continue to pay the superannuation guarantee on any wage paid to the employee that they have actually worked for, if it is caught under the normal superannuation guarantee rules. In the case of an eligible employee that was paid less than the Job Keeper payment and is now on a higher wage as a result of the Job Keeper payment, the employer is not required to pay the guarantee on the difference. To quote page of 19 of the Treasurer's Explanatory Statement:
"An employer will not be required to make superannuation contributions for an employee who is stood down. This is because employers have no obligation to pay stood down employees. If an employer pays a stood down employee $1,500 to satisfy the wage condition for receiving the Job Keeper payment, then the entire amount will be disregarded for superannuation guarantee purposes."
Note that the Job Keeper payment to an employee must be actually paid in cash (or bank transfer) before you will be reimbursed. It is not acceptable to make a journal entry, accrual or offset to a loan account.
Employers please think carefully about taking on this responsibility unless the employee is capable of earning you some money. Don't just stand them down and allow them to receive the Job Keeper payment, as they will be entitled to accrue leave during the stand down period which could be up to 6 months. Stood down employees are also entitled to be paid for public holidays as if they were working but you can use Job Keeper to pay them. Further, it would be near impossible to recover the wages from the employee if the ATO decide you do not qualify. There are also payroll responsibilities such as workers compensation insurance premiums, payroll tax and the administration cost of processing the pays.
On the other hand you may not be allowed to make them redundant under the award and be forced just stand them down instead. Here is a discussion on this trap. https://bantacs.com.au/Jblog/jobkeepertraps/ Very important that you first seek legal advice.
Maybe you can persuade your employee that they are just as well off on Jobseeker through Centrelink anyway. They would be entitled to $550 per week plus rental assistance if applicable and various other social security concessions.
The Job Keeper payment best suits a business that thinks it might trade through ok but doesn't want to risk it, incurring all those wages and then the sales don't come in. They may be thinking better to close now and breakeven than get further into debt. This is where the government is saying look keep going, if your trade drops by 30% we will subsidise your wages hopefully to the extent that even with a lower turnover you will still make a profit.
In this regard it is a great idea encouraging businesses to keep on trying. But not such a good idea to pay staff you have stood down, considering the other costs discussed above. There is a twist in the rules that will actually force you to sack staff you have stood down if you want to continue with reduced employees while receiving some Job Keeper payments. You see to qualify for the Job Keeper payment you must apply it to all eligible staff, even the ones you have stood down.
Employers are also entitled to Job Keeper payment themselves. So anyone with a turnover drop of 30% would be lining up for that. But be careful if you have staff that you have stood down. All eligible employees must be paid the Job Keeper payment. So, you are either going to have to sack those that have been stood down or take on the responsibilities of paying them. To quote the Explanatory Statement from the Treasurer:

"This includes all eligible employees who are undertaking work for the employer or have been stood down. The employer cannot select which eligible employees will participate in the scheme. This 'one in, all in' rule is a key feature of the scheme."

It forces people to sack staff they have stood down and sack staff in order to qualify for the payment for themselves as a business participant (sole trader etc) or to be able to only pay key staff they have to sack the rest. Afterall if they have no work for the other staff why would they go through the cost, risk and process of paying them Job Keeper? The employer would also have to weigh up sacking and paying out leave entitlements compared with standing them down and letting them continue to accrue leave entitlements during this period. If you can only afford to keep a few due to a drop in your turnover then you really have no choice but to actually sack the rest or take the risk you will pay them $1,500 a fortnight for doing nothing and then find the ATO decide you don't qualify.
The Fair Work Act has some very strict rules about when an employee can be sacked. Obviously under these circumstances you would be arguing redundancy. If you have less than 15 employees you are not required to make a redundancy payment. Nevertheless, if it is not a bona fide redundancy the employee could sue for unfair dismissal. One of the employer's obligations is to consult with the affect staff first to consider alternatives. There is concern that should a potentially redundant employee instead suggest that they are stood down and paid the bare minimum Job Keeper allowance then the employer may have to accept this proposal. May be it is just a bit to far to suggest that an employee can force an employer to register for Job Keeper and pay it to them but it is not such a wide bow to say that the one in all in policy means it is the employee's option to take the minimum Job Keeper payment rather than being made redundant, if the employer is registering for Job Keeper for other employees.
Timing:
Each pay fortnight begins on a Monday, starting with Monday 30th March, 2020 for 13 fortnights. The employer must have already paid the wage to employees before they get paid by the ATO. With the Business Participant Employer there is no need to pay wages up front, in fact it is important that actual wages are not paid at all.
From May, 2020 the wages have to be reported to the ATO each fortnight (best through single touch payroll). There is a concession for employers who normally pay monthly to apportion that payment over two periods. Further the ATO fact sheet does not require you to start your pay period on that Monday but you need to have paid at least $1,500 to each eligible employee within that fortnight period. So, it is a question of wages paid out during that fortnight.
Job Keeper employers must be alert and alarmed about the following dates. Please don't leave it till the last minute, consider the current system overload.
4th May – You cannot make an application for the Job Keeper payment until 4th May, 2020. Which is also the first week the payments will be processed. There will be some sort of eligibility report to be lodged each month that will include reporting turnover for the current month and projecting turnover for the following month.
8th May – Must have paid all eligible employees at least $3,000 to qualify for April JobKeeper.
31st May – Enrol in JobKeeper to be paid for April and May.
Full details of the legislation https://www.legislation.gov.au/Details/F2020L00419
Immediate Asset Write Off:
There are some slight differences depending on whether your turnover is under $10mil or under $500mil. The basic concession is to allow small to medium businesses to immediately write off purchases of equipment costing less than $150,000 as long as it is installed and ready for use by 30th June, 2020. Like items do not have to be added together to be tested against the $150,000 threshold so you could buy 10 $20,000 vending machines. The equipment can be new or second hand and is also available for improvements to existing assets. It is important to note that the immediate asset write off threshold reduces to $1,000 from 1st July, 2020 and then is only available for businesses with a turnover of under $10mil, so that installed ready for use deadline is crucial.
Asset purchases that definitely do not qualify are horticultural plants, and building construction. If you are financing the purchase do not use a lease, it must be a loan so that you actually own the asset.
For all the fine print please refer our blog on immediate asset write off which is based on the original legislation with the figures and dates updated. https://bantacs.com.au/Jblog/the-25k-immediate-writeoff-clever-trick/#more-201 Much of the law has not changed, just some finer points that we discuss below.
Most importantly you need to speak with your Accountant before you rush out and spend a lot of money when we are talking about such big sums. An immediate deduction might end up being more than your taxable income for the year, wasting your tax-free threshold and lower tax brackets. The net result could be better if the asset cost was actually depreciated over several years. But if you install it ready for use between 12th March and 30th June 2020 you will have no choice but to claim it.
Now here is the fine print depending on the size of your business last financial year.
Turnover Under $10mil – You are already allowed this write off for anything you bought this year that cost less than $30,000 providing of course it is installed ready for use by 30th June, 2020. This threshold is increased to $150,000 if the equipment is installed ready for use between 12th March, 2020 and 30th June 2020, even if you ordered it or paid for it earlier. That's right there may be a few factory owners thanking their electricians for being tardy. You could even have ordered the equipment as far back as 12th May, 2015.
This concession extends to allowing small business pools under $150,000 at 1st July, 2019 to be written off. This is a trap for small businesses that do not have huge profits this year. The write off of their pools is compulsory so all small businesses will lose their pool balance if it is under $150,000. The formula is, start with the balance 30th June 2019 add business share of new purchases (this is probably zero as they would already be immediately written off so bypass the pool) subtract the business share of the proceeds of any pool assets sold during the year. Note this balance is calculated before applying depreciation for the 2019-2020 year.
If the asset is purchased by a holding entity that just leases assets back to its trading entity it will not qualify for the concessions because it is not in business.
Turnover Over $10mil but Under $500mil – You are only entitled to the $150,000 immediate write off if you actually ordered or acquired the equipment after 2nd April, 2019 but it was installed ready for use between 12th March, 2020 and 30th June, 2020.
If the asset is purchased by a holding entity that just leases assets back to its trading entity it appears because of the sheer size of the turnover that it would be considered to be in business so can access this concession.
Further if the entity has a turnover of more than $10mil these concessions can apply to plant and equipment in a commercial building that it is passively rented out.
50% Asset Write Off:
But wait! There is more, and this goes through to 30th June 2021, first used or installed ready for use. It only applies to brand new plant and equipment, not buildings. This applies to businesses with a turnover of under $500 million. The exclusions are buildings, horticultural plants, water facilities, fencing and fodder storage assets for primary production. Also excluded are items your employee salary sacrifices.
You must not have committed to the purchase of the asset before 12th March, 2020 and it will not help to cancel a contract and re order. That is specifically caught out.
This is probably only of interest to businesses after 30th June 2020 otherwise they would be using the immediate asset write off. That is unless they intend buying equipment worth more than $150,000, then the 50% write off is the only option available.
This measure provides an immediate deduction for 50% of the purchase price and installation costs. Then the remaining 50% is written off in accordance with normal depreciation rates. This depreciation starts in the year of purchase so you get the 50% deduction plus some depreciation. If the asset is placed in a small business pool then the write off and depreciation for the year will total 57.5%.
Up to $100,000 because you Employ Staff:
This payment is tax free!!! It is called the cashflow bonus. The turnover threshold is $50 million (previous financial year) and of course you have to have employees. It includes both small businesses and not for profit organisations.
The payments that will trigger this bonus include:
| | | |
| --- | --- | --- |
| Salary and Wages | Directors Fees | Compensation Payments |
| Eligible Retirement or Termination Payments | Voluntary withholding from payments to contractors | |
Now this begs the question, if you don't already have employees, when you are operating as a trust or company can you simply employ yourself? You may have previously taken your income just as profit share. If instead you take wages it will simply reduce the profit of the business but you may have to pay some super guarantee for yourself and Workcover in some states. Whatever wages tax you pay will just come in as a credit in your personal tax return that can be refunded if it is too much. Do interim accounts to make sure the wages do not push your business into a loss for tax purposes. If you haven't previously paid yourself wages from your company or trust you need to consider the anti rort provision further down this blog.
The maximum amount of cashflow bonus you can receive for the 2019/2020 financial year is $50,000 with another $50,000 maximum bonus payment available in the 2020/2021 financial year. You get half of what they paid you for 2019/2020 in July, 2020 and the other half in October, 2020 The great thing about this second $50,000 maximum is that it is simply based on what they paid you in 2019/2020. Now your March wages tax maybe quite high because you had plenty of business in that quarter but now you have had to put all your staff off. As long as you don't close down your business you should still get the second bonus in 2020/2021. The only requirement is that you continue to be active.
Do you get a W1 box on your BAS? If don't then you would need to register as a payer. This is quite a hot spot with the ATO but they are processing them. Please make sure you read the section on rorts below.
The normal payment will be made through the March and the June BASs. If you lodge monthly it will be spread over April and May as well unless you reach your $50,000 cap for that year.
Each BAS, the ATO will refund to you 100% of the amount of income tax withheld from wages, up until you use up your $50,000 cap. If you lodge the PAYG instalments you withhold from wages on a monthly basis, it will be assume that your March withholding is representative of your February and January withholding. So for monthly remitters you will get 3 times your March PAYG withholding plus April, May and June unless you exceed the $50,000 cap. It is a very lucky employer who has employees that do not want to give them the tax free threshold.
Note the way you will receive the 2020/2021 bonus payments is half in July and the other half in October. Or 25% in July, August, September and October if you are a monthly remitter.
Even employers who pay so little in wages that their employees do not have to pay tax, do not miss out. There is a minimum payment of $10,000 just for the fact you pay wages. The $10,000 is per business not per employee or per BAS for the 2019/2020 financial year but then if you received $10,000 in 2019/2020 and continue to be active in the new financial year you will automatically get a $10,000 bonus in 2020/2021, $5,000 in July and $5,000 in October.
There is a catch, these payments will only be available if you had an ABN before 12 March 2020 and have had income since 1st July, 2018 that you have reported to the ATO before 12th March 2020, for example in a BAS. There is an exception if you only report to the ATO annually you and are on a lodgement program that takes you past 12th March,2020. The 12th March restriction does not apply to not for profits.
So, if you put something in the W1 box on your March BAS and meet the criteria in the paragraph above, you should, within a few days of lodging that BAS receive $10,000 in your bank account. If you don't there is no point in waiting, it is unlikely to happen without you contacting them. When you do, don't accept any narrow view from the ATO, they sometimes mix up the Jobkeeper rules with the Cashflow Boost rules.
Start by ringing 132 866 to find out why, then argue your case. If that does not work you will need to apply for a review of your circumstances by emailing cashflowboostreview@ato.gov.au Of course we are available should you need help. Whatever you do don't give up its worth at least $20,000 to you!
The Fine Print to Keep out the Rorts:
Both the Job Keeper and Cash Flow Bonus stimulus measures require the business to have reported income to the ATO for a reporting period between 1st July, 2018 and 12th March, 2020 by 12th March 2020.
The legislation says that the Commissioner has the discretion to allow businesses more time to report the income but it still must relate to the period 1st July, 2018 to 12th March, 2020. The ATO has released PSLA 2020/1 https://www.ato.gov.au/law/view/pdf/psr/ps2020-001.pdf which explains how that discretion will be exercised.
There are concessions regarding tax agent lodgement programs, bushfires and other extenuating circumstance. The reason you have not reported income before 12th March, 2020 needs to relate to accepted practices, you need to have a valid reason. Simply ignoring your lodgement responsibilities will not cut it, though there seems to be room to argue extenuating circumstances, it is certainly worth a try. Reporting of monthly PAYG withholding from wages does not count unless income is also reported.
This leaves many questions about businesses that only started in the 2019 – 2020 financial year as they are not yet required to lodge a tax return for several months. If the new business is registered for GST then the reporting of income to the ATO will happen in a BAS. It is important to note here that a reporting period has to have passed before 12th March. It cannot be the March 2020 BAS that the income is reported in. So a new business reporting quarterly that has not produced income before 1st January 2020 cannot qualify. Yet the ruling considers that a new business that is not registered for GST could still qualify as long as it can prove it generated some income before 12th March 2020. The ruling does not address the issue of a new business that is registered for GST but only required to report annually.
If you think you have a valid reason for not reporting the next step is to prove that you did actually earn income during that period. Recommendations in the ruling are:
• tax invoices
• records of merchant payment facilities
• evidence of corporate structure, including Australian Securities and Investment Commission registration for companies, partnership agreement, executed trust deed
• bank statements in the business name
• council permits (for example, for building use, selling food or storage of dangerous goods)
• occupancy agreements (such as leases) for business premises
• documents showing business financing arrangements
• business contracts
• advertising of business services.
Even if you have all this evidence if you did not have an ABN by 12th March, 2020 and you should have, you will not qualify.
Then the final hurdle before you can even apply for Job Keeper payments or the Cash Flow Bonus is to actually get the ATO exercise their discretion by applying on this form.
https://www.ato.gov.au/assets/0/104/300/362/2634dd2a-3bbc-40e3-9895-4dd67441fc20.pdf .
The EM also requires that the entity (or an associate or agent of an entity) has not engaged in a scheme for the sole or dominant purpose of seeking to make the entity entitled to the first cash flow boost or increase the entitlement of the entity to the first cash flow boost.
The ATO promptly followed this up with more detail on what they would consider a scheme:
1) Restructuring your business
2) Restructuring the way you usually pay your workers to fall within the eligibility criteria
3) Increasing wages paid in a particular month to maximise the cash flow boost amount
The ATO says that any sudden changes to the characterisation of payments made may cause us to investigate whether the payments are in fact wages.
Don't think you can't qualify for the minimum payment of $20,000 just because you don't pay much in wages. Paying wages is a trigger point. It is all about injecting cash into the economy, it has been said this cash flow boost can also be used to pay rent and power etc.
Take a recent example of a client who for the last couple of weeks has been employing his nephew and has asked us to set up whatever he needs to become an employer. This happens to many people each quarter. There are many industries, such as ours, that are booming in this crisis. By the way we are hiring if there are any Accountants out there with tax experience. Local grocery shops are also doing well. Now this client was concerned that if he registered as an employer now he may be investigated by the ATO. We had to point out that to not register as an employer would be breaking the law. These laws are well established the question is, was his sole or dominant purpose in employing his nephew to get the bonus? No of course not but the onus of proof is on him. On the other side of the coin the bonus is paid automatically if he puts his nephew's wage in W1 on his BAS. It's not like he is applying for something that he is not sure he is entitled to. He is just filling out his BAS correctly.
Accordingly, we feel that if you genuinely pay someone for work they actually do for your business the ATO can't come down on you that hard. Nevertheless, this is unknown territory, you may end up having to pay the bonus back but in these current circumstances they would surely give you a manageable payment plan. The important thing is that you don't miss out if you do qualify and you don't avoid employing if you need help.
There is no way that the ATO can just say no to any new employers after all that defeats the stimulus and ignores that some businesses will thrive while others have to shed employees. Some older business people who previously didn't employ may choose to now employ young staff so the owners can self-isolate.
Note we are talking about the cash flow bonus here. Not Job Keeper in the case of Job Keeper the employee must have been employed by the business before 1st March, 2020.
Maybe new employers will receive a computer generated please explain letter so make sure the wages are evidenced by an electronic bank transfer, a record of hours worked and type of work done.
What about family members that work in the business? Well they still work in the business and get paid for doing so, though previously it may have been through a share of the profit. Nothing in the information released on the cash flow bonus discusses companies and trusts employing their controllers. In fact the list of payments that qualify includes directors fees. Further, there have been statements made in the press by the Government that this cash flow bonus will be used to pay business rent etc so it is not expected that it all has to go on wages. Choosing this year to use your trust or company to pay yourself a small wage instead of profit distribution, to qualify for the minimum bonus may not be outside the intention of the arrangement. Nevertheless, it may be caught by point 2) above. Is it simply a choice or a scheme with the sole or dominant purpose of qualifying for the bonus? Hopefully, you have paid yourself wages in the past but if this is the first time, I think you need to have a dominant purpose other than the bonus. Having said that there is no law that prevents you from paying yourself a wage and if you do that must be placed in the W1 box so you may automatically be paid the bonus and need to consider finding a way of sending it back!!!!
In the case of Job Keeper one business owner can still receive the job keeper payment while not receiving wages from the business.
At BAN TACS our policy is always to play by the rules but not leave a tip. If you decide that you want to pay yourself a wage for the first time through your company or trust then we will be asking you to tell us your dominant reason for doing so and making a file note accordingly.
Note partners operating a partnership and sole traders cannot pay themselves a wage.
The anti rort rules for the Job Keeper payment are similar, about a scheme with the sole or dominant purpose to obtain or increase the amount of Coronavirus economic response payment. It looks to the GST Act to define a scheme, section165-10(2). Basically, it is wide enough to say anything that will result in you receiving a payment so you have got to rely on the fact it can't be that wide. Though at least the EM uses the word contrived scheme. It uses as an example where a business has deliberately altered its business arrangements to reduce its turnover.
It is also important to remember that it is a criminal offense to make false, misleading or reckless statements to the Commonwealth or engage in arrangements to assist others to defraud the Commonwealth.
Property Investment Company or Trust
Technically a property investment company can qualify as a small business for the purposes of the cash flow bonus. TR 2019/1 https://www.ato.gov.au/law/view/document?DocID=TXR/TR20191/NAT/ATO/00001
States at paragraphs 66 to 70 that just one commercial property held in a company, even with a property management agent, is still a business for the purposes of section 328-110 ITAA 1997. Which is the relevant section for the business entity definition for the cash flow bonus. Unfortunately paragraph 29 states that trusts and individuals are not so easily found to be in business. In the case of trusts and individuals you need to argue that you have so many properties and are busy looking after them, that you are a business. You will struggle if you have less than 9 properties.
If you are in business and pay wages you may qualify for the cash flow bonus, which pays a minimum of $20,000. If you hadn't paid any wages before doing your March 2020 BAS you have got to consider the fine print on rorting the system, discussed above. If you pay wages in the March or June 2020 BAS (ie amount in W1) then the payment of the cash flow bonus should be automatic. If you are feeling a little guilty about that consider that if you had to pay someone wages to do repairs because they are not in business for the purposes of obtaining an ABN then you have to pay them as wages, that is the law you must declare it on your BAS.
The Cash Flow bonus does not require a decrease in turnover where as the Job Keeper payment does.
Regarding the Job Keeper payment the wider definition of business is required, that is so many properties that it is considered a trading business on its own. Further, the definition of turnover does not include input taxed supplies ie residential rent so you can only test your commercial rents for a decrease in turnover.
Employing Apprentices:
The Government will pay up to 50% of your apprentice's salary for up to 9 months starting from 1st January 2020 (so you may already be entitled to back pay). The maximum payment per apprentice is $21,000 and you need to have less than 20 employees at 1st March, 2020, that is per head whether casual, part time or full time. The business's annual turnover also needs to be under $50 million.
This is not just applicable to your current apprentices it applies to all apprentices that were employed as an apprentice at 1st March 2020, regardless of whether it was you or a previous employer who employed them. So, you could still qualify if you now employed an apprentice as long as they had been working as an apprentice, in a small business, before 1st March 2020. Note there is no $50 million turnover test for employers who employ an apprentice, previously employed by a business with a turnover under $50 million, that has had to put the apprentice off during the period.
The payment cuts out at 30th September, 2020. The $21,000 cap is $7,000 per quarter covering the March 2020, June 2020 and September 2020 quarters. Application must be made through the Apprenticeship Support Network from early April. Claims must be lodged before the end of the 2020 calendar year. www.australianapprenticeships.gov.au This payment can also apply to trainees. https://www.dese.gov.au/
Employers cannot receive the 50% wage subsidy for apprentice and trainee wages at the same time as receiving the Job Keeper payment. For apprentices it is either one or the other. Get the 50% wage subsidy for January to March but if you opt for the Jobkeeper payment for the next two quarters then there is no 50% wage subsidy for those quarters. We assume this would be the same for trainees.
Other Cash Flow Assistance:
The government has undertaken to virtually give a get out of jail free card to any business owners that trade while insolvent in the next 6 months. Further, the threshold of minimum debt before creditors can take action has been increased to $20,000 and no real action can be taken over the next 6 months.
The government is offering to guarantee 50% of new unsecured loans of up to $250,000 over a maximum term of 3 years. Business turnover will need to be $50mil or less. These loans do not require repayments over the next 6 months. Generally, the interest rate is 4.5%.
Queensland businesses would be better off going for the QRIDA loan which is only 2.5% fixed interest rate over 10 years with no repayments or interest charged for the first 12 months and the next 2 years interest only repayments. You can borrow 50% of your annual wages bill up to a maximum of $250,000. Don't muck about on this one. There is only $500 million allocated to the offer, once this runs out, no more loans. More information here http://www.qrida.qld.gov.au/current-programs/covid-19-business-support/queensland-covid19-jobs-support-scheme
If you bank is a member of the Australian Banking Association it has agreed to allow a repayment vacation of 6 months to affected businesses. You need to apply to your bank https://www.ausbanking.org.au/banks-small-business-relief-package/
Find Out More:
This blog will be updated as more information becomes available. Please check here https://bantacs.com.au/Jblog/coronavirus-stimulus-package/ regularly.
Phone 1300 022 682
Askbantacs https://taxquestions.com.au/
Contact one of our Offices https://www.bantacs.com.au/aboutus/locations/
Visit our COVID-19 page https://www.bantacs.com.au/media-library/webinars/covid-19/
Follow us on Facebook https://www.facebook.com/bantacs/
Disclaimer – Please get advice on your particular circumstances, this is general in nature and is constantly changing. We are doing the best we can with the limited information available and cannot not accept responsibility for the actions of readers.