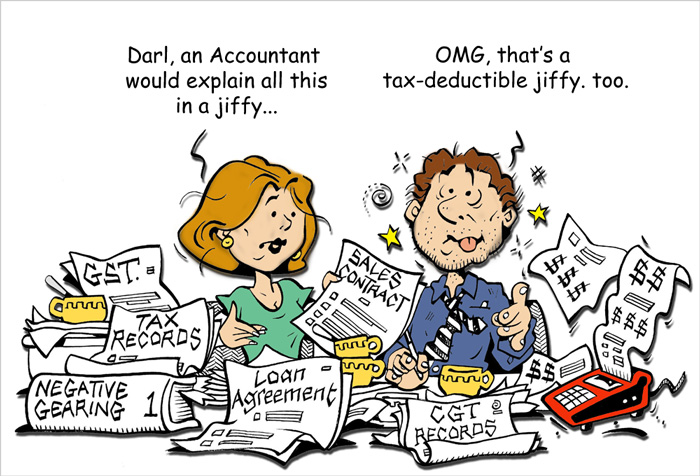 For years I have been complaining about clients only coming to see us after they buy a rental property.  By then there is not much we can do to help them.
To help investors understand the service they need to obtain from their Accountant before investing and to give price certainty we have put together a "product" kit. We consider it to cover all the numbers and tax advice that should be considered before purchase as well as everything necessary to understand their record keeping and tax obligations right from the start.
The kit costs $495 and is fully tax deductible because the services provided relate to the cost of managing your tax affairs and are provided by a registered tax agent.
For full details of our Pre Purchase Due Diligence process go to: http://www.bantacs.com.au/topics/property-investors/pipkit/.
In summary, you will spend an hour or two with one of our Accountants who will make sure you know how the loan should be structured, who's name to buy the property in, whether the contract has GST problems and a full analysis of your investment strategy.  We will crunch all the numbers.  This includes giving you examples of recent sales in the area, rent returns and estimate the depreciation so you can have a very good idea of just how much this property is going to cost you after tax and how much growth is required to make the investment worthwhile.
By the time we are finished with you, you should have confidence that you are making the right decision and know exactly why or have all the information you need to get it right the next time.   Further, we will protect you from pitfalls going forward by providing you with a kit of reading material and spread sheets that will make sure you get your tax responsibilities off on the right foot.
It's one of the cheapest and most important services required when buying an investment property.